Ambulatory Blood Pressure Monitor
Client: Spacelabs Healthcare
Work: Industrial design
Spacelabs Healthcare developed remote physiological monitors for NASA half century ago. Now they want to create a brand new ABP monitor to drive them back the the lead of the market.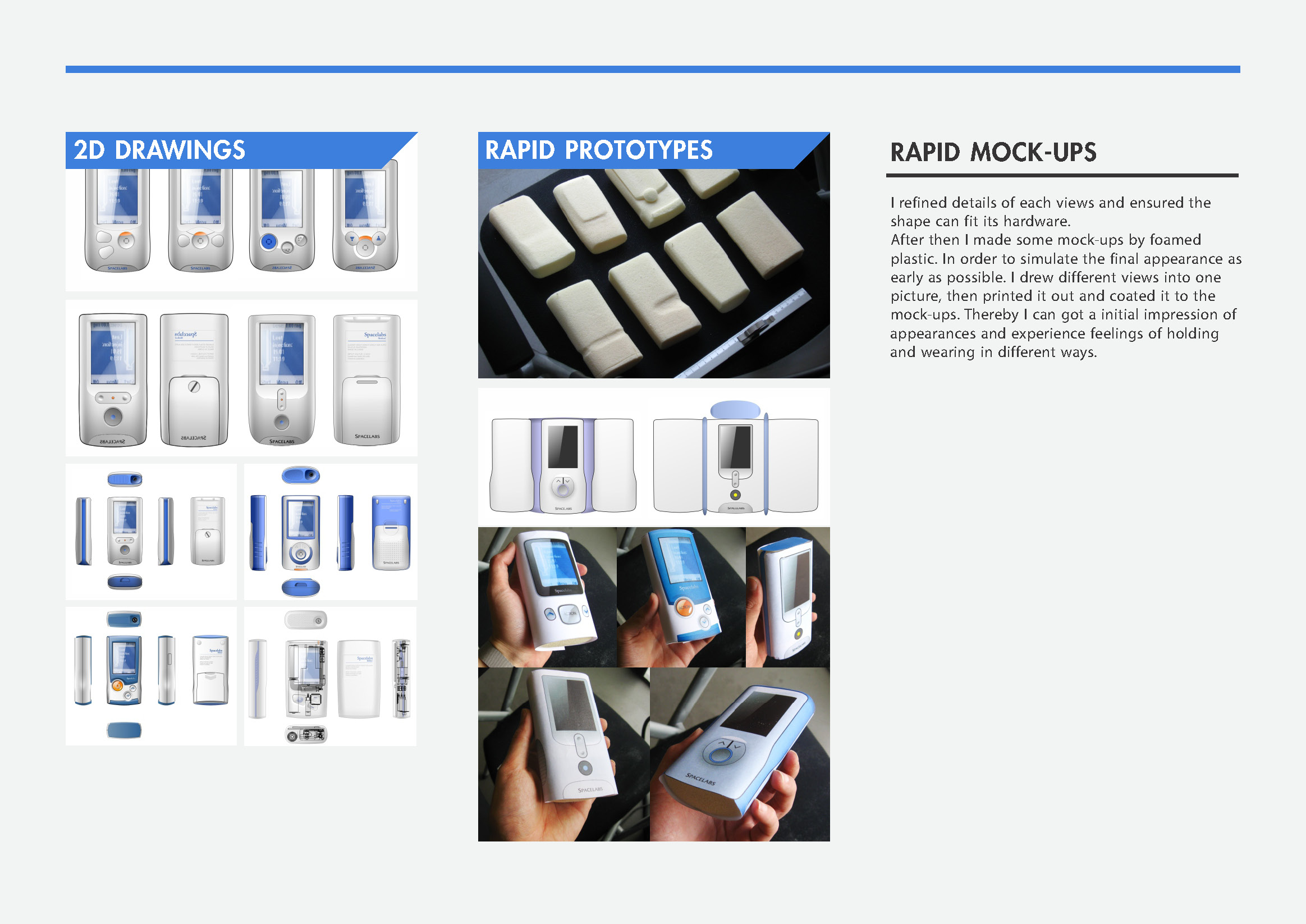 Ultrasonic Measuring Station
Client: Nautilus
Work: Product development
The annual physical exam for children is important to ensure they are healthy and growing well. However, for the doctor or nurse, it always a heavy work as they need to move and setup the measuring station, and work on the tedious recording work.
The client wanted us design the new measuring station from perspectives of doctor and children, and considering the whole work flow. Give the product not only a compelling appearance, but also a sleek user experience.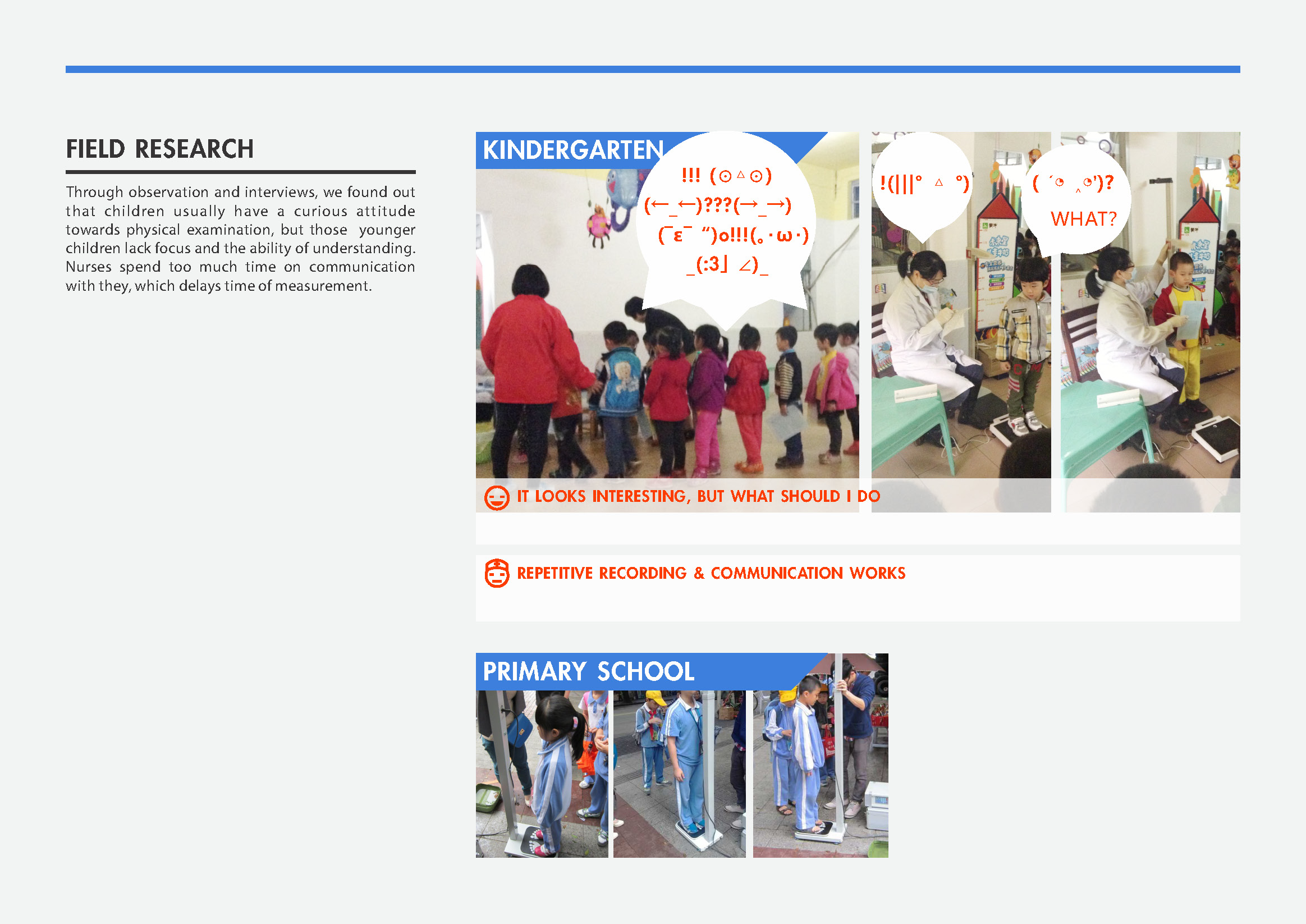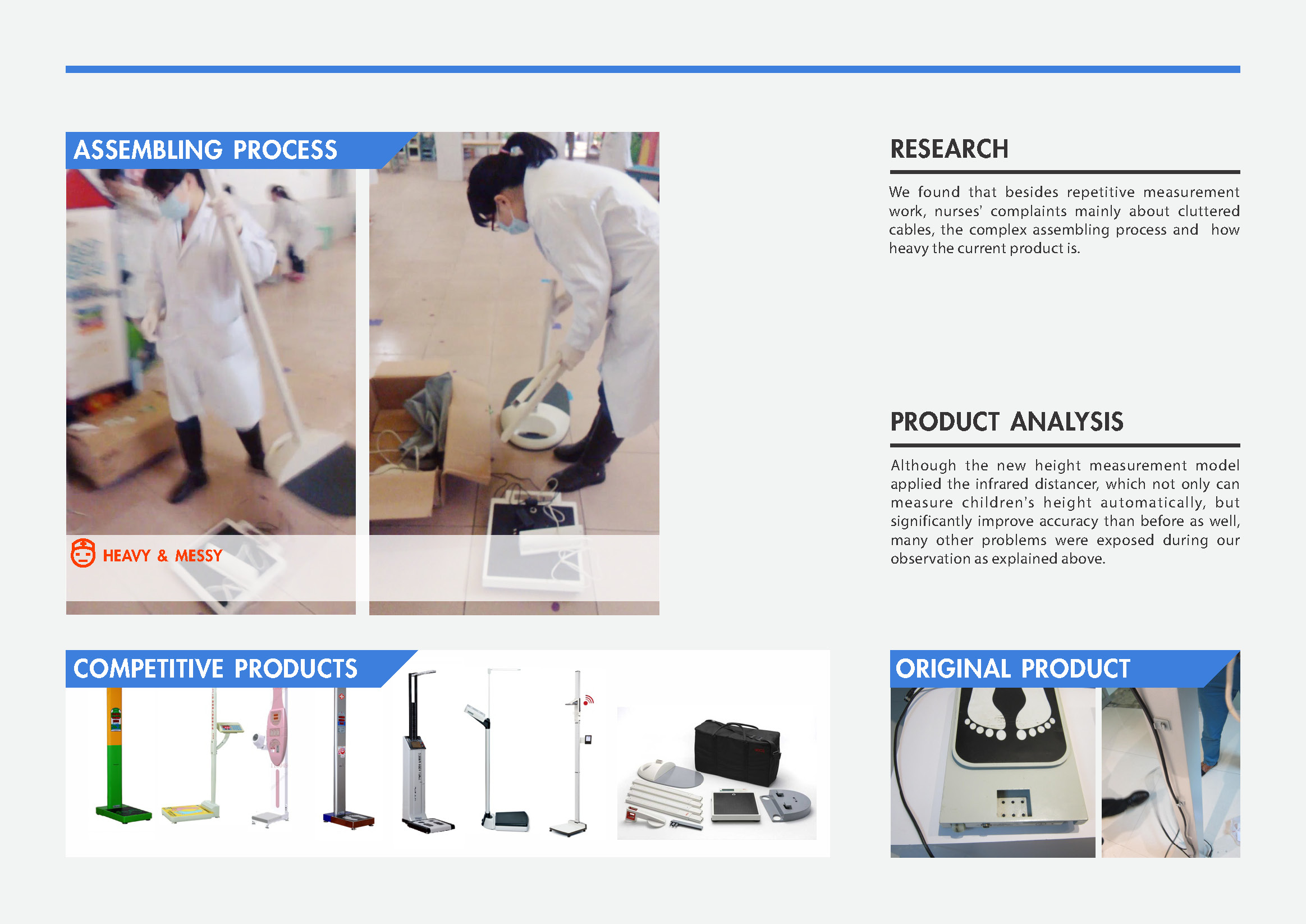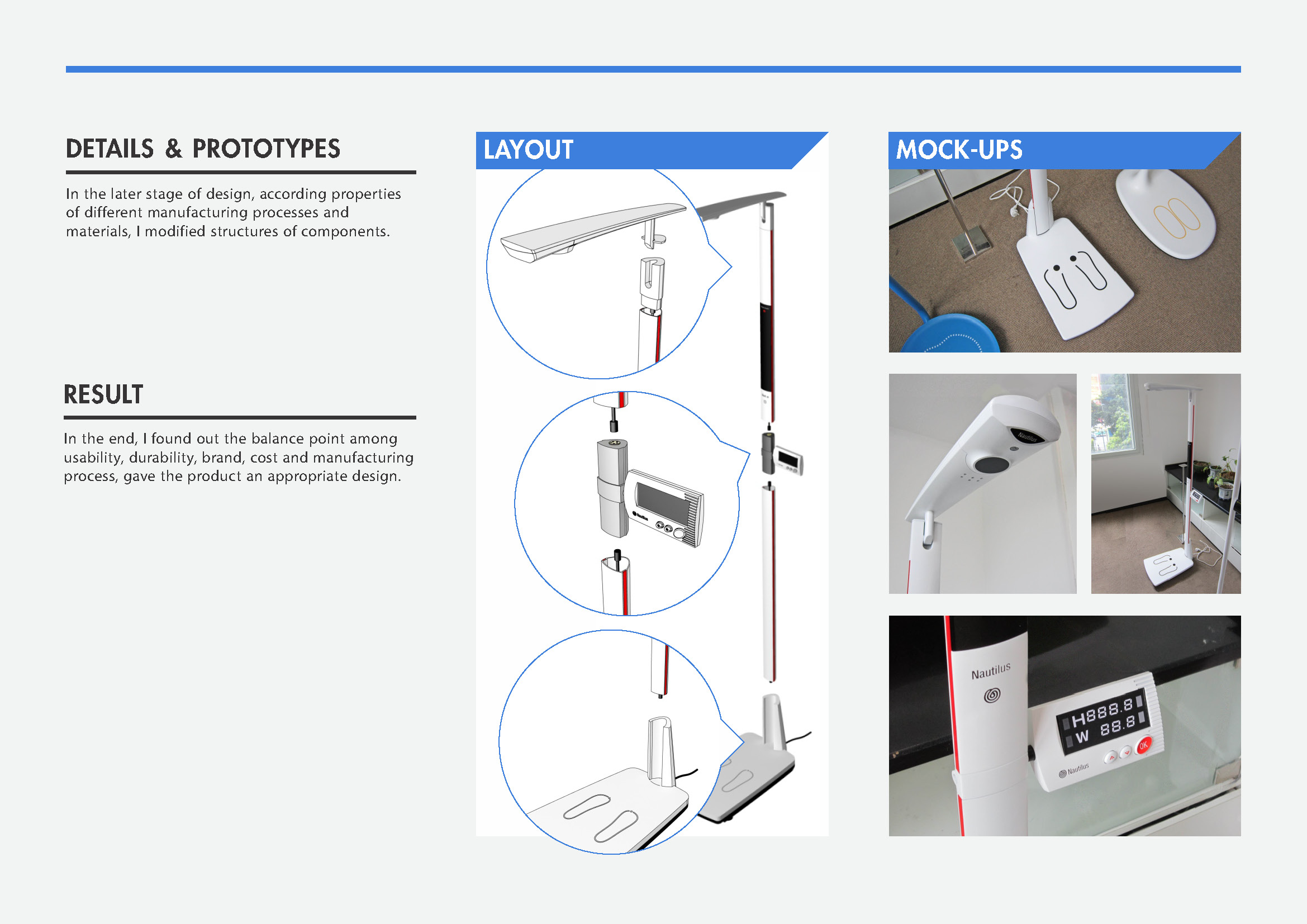 charging station
Client: Siemens
Work: Industrial design
By considering its brand image, function and cost. I used only simple sheet metal technology to create a slim and clear looking shape for this charging station.
Switch disconnector
Client: SRM
Work: Product identity
In the trend of industrial upgrading, our clients had a strong need of systematically re-planning their product images. With extensive research and interviews, we analysed the current market, trend of development and their vision and strategy. Then we formalized the holistic product identity which significantly elevated their market position and enhanced brand reputation.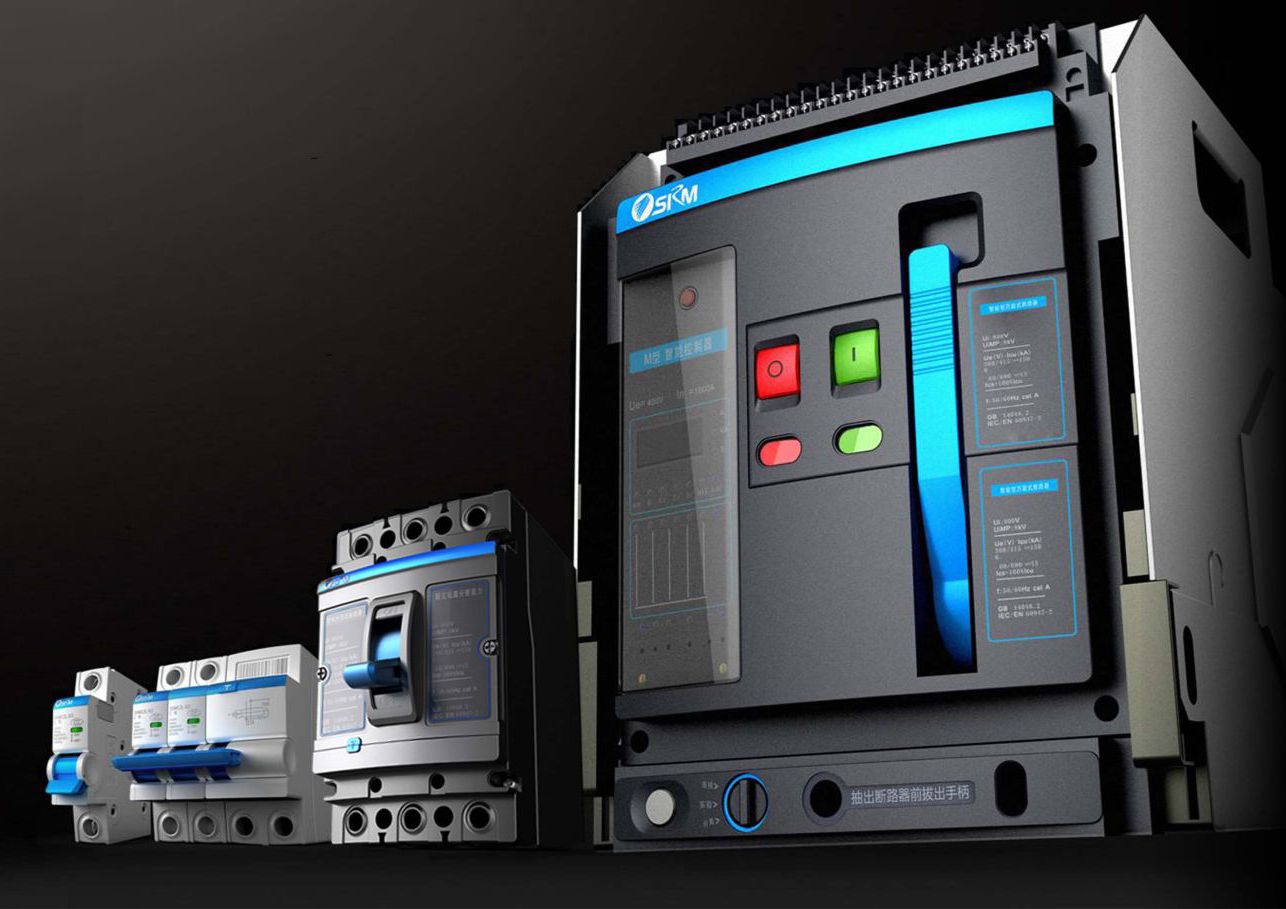 chewing gum bottle
Client: Wrigley - Extra
Work: Package development
Driven by a huge market opportunity, Extra was in an urgent need of developing a new product to change their brand image and attract consumers.
instant tea bottle cap
Client: Authentea
Work: Package development
This project started from Authentea's keen
sense and bold attempt of market vacancy.
Electric Grill
Client: Midea
Work: Industrial design
As a challenger in this market segment of kitchen equipment, Midea wanted to develop a electric grill to fill a gap in the mid & high end market. This grill is expected to have fine appearance, and fit for domestic mass market.
During that period, I completed product development projects which across various
industries including healthcare, professional equipment, FMCG, consumer electronics, etc.