For obtaining first-hand info on this project, I interviewed people related to this area. They are patients, therapists, physicians, research scientists and designers, have personal experiences on COPD, clinical medicine knowledge, and a holistic view on the industry.
THE PROBLEM WITH COPD MANAGEMENT
These products are designed to provide an adjustable load to users' breathing. Many of these were developed at last century. The often reported problems about them are: bulky, noisy and clinical looking.
Offering them an approach to intuitively learn, understand and master breathing techniques.

Providing a low threshold path to help them build the habit of taking breathing exercise regularly.

Integrating a vital signs monitoring system to keep the exercise safe and collect data for analysis and prognosis.
RAPID PROTOTYPING
At the very early stage, I built a variety of structures and ideas by LEGO blocks and cardboard. It allowed me to simulate possible user scenarios.
FORM LANGUAGE
I tried to communicate a positive emotion by following 3 key points: Harmonious, Comfortable and the Philips product language.
INTERACTIVE PROTOTYPES
The main purpose of its interaction design was to create an easily understandable and motivational exercise program which encourage users to learn and practice. In this phase, I focused on the on-device guidance and the augmented feedback, which works as intuitive hints for users to use the device and adopt the individualized breathing rhythm.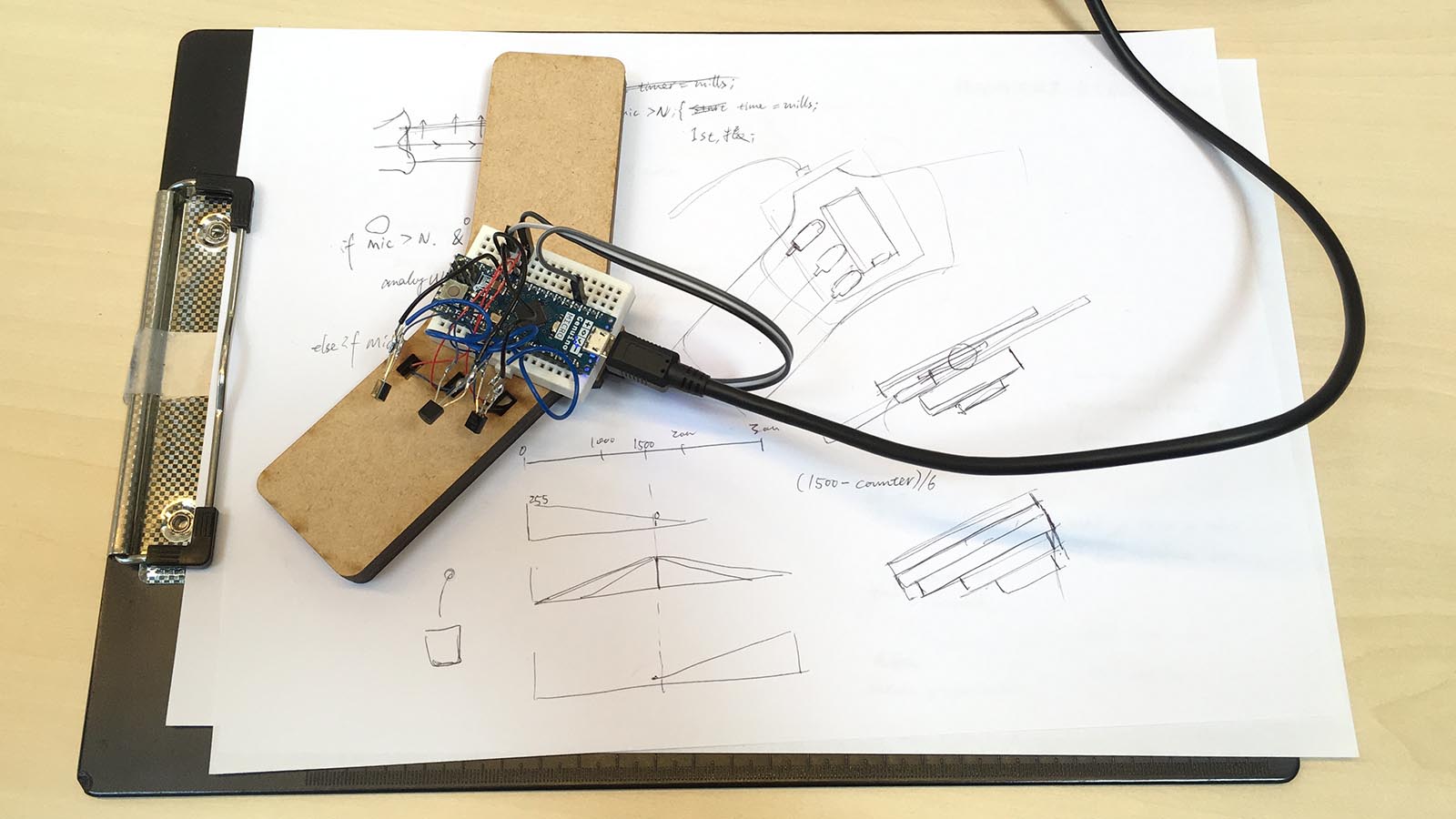 TESTING
Tested these interactive prototypes and physical mock-ups, which helped to evaluate and improve design.
MOCK-UPS MAKING
During the process, I made a series of mock-ups by 3D printing. They were used for design evaluation, structure test and exhibition.
175 million people suffering from COPD and its prime symptom - shortness of breath. emBreath is a portable healthcare device providing sufferers with a safe and motivational breathing exercise program, which could help them regain control and confidence to their breath.
With multimodal interaction, users can learn and practice breathing exercises intuitively.
Through arranged steps, it helps users to build a habit of practicing breathing exercise regularly.
emBreath collects users' vital signs to ensure a safe training and for diagnosis remotely.